Dear Madam / Sir / Dear Shareholder,
Joining Blue Shark Power is above all to participate toward the energy transition and the world of tomorrow.
We offer solutions to create energy in the rivers or the seas. Several years of research have allowed us to start marketing our tidal turbines.
We would not have been able to propose our solutions just a few years ago and yet we are just reaching the limit of what is still possible: Moving fast towards a decarbonized world.
The reports of the United Nations, the IPCC and other organizations reinforce our decisions and actions.
Our earth is warming, climatic cataclysms are occurring and pollution is increasingly present not only in the air, in the water but also in our plates.
Our company is one of those start-ups moving forward with the Civil Society, and rather than choosing the crowdfunding path we have chosen the stock market.
Becoming a shareholder is also taking part in this adventure and the challenge which is in front of us. For many countries, it is simply about having access to energy and often replacing old generators running on diesel. It is also bringing electricity where there was none and at an affordable cost.
In a river our tidal turbines can operate 99% of the time, in the sea, between tidal cycles we will use energy storage batteries to provide. a continuous energy
Our determination will remain flawless to move forward and equip many sites on all continents. In order to go faster, we entrusted the manufacturing and assembling of our machines to subcontractors in France. We intend to multiply these manufacturing centers throughout France and Europe.
I remain convinced that unity brings strength and that each of us can put a brick to this project and bring his own ideas.
With a lot of thanks
Philippe REBBOAH
CEO
Blue Shark Power System specialises in the design and assembly of new generation turbines.
The company offers hydro kinetic turbines for shallow waters (Blue Shark River), for seas and oceans (Blue Shark Marine).
Of variable size, the turbines are designed to produce up to 1,000 kW/hour of electricity even in areas of low current.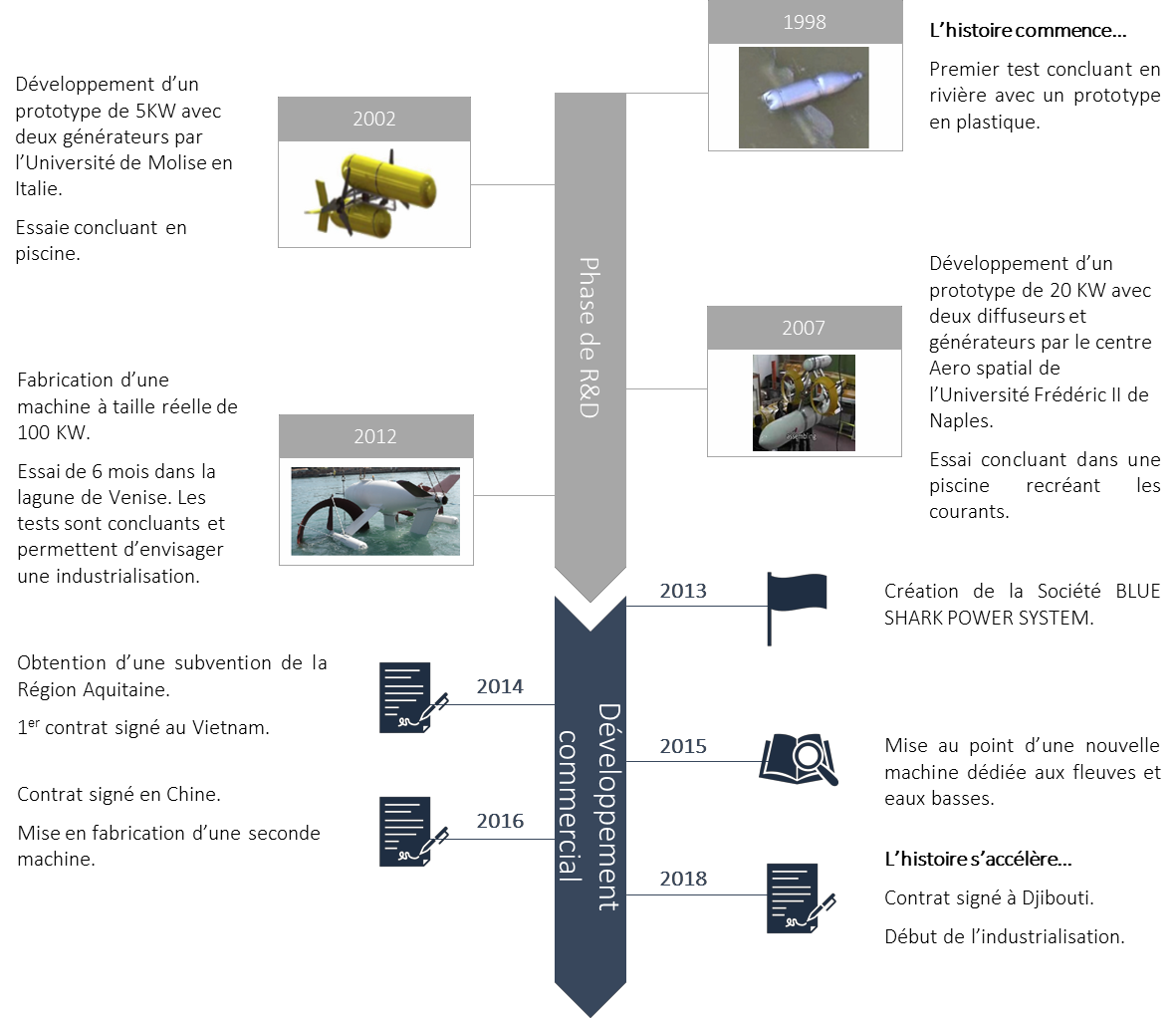 Code ISIN : FR0013340973
Code Mnémonique : MLBSP
Place de Cotation : Euronext Access Paris
Nombre d'Actions : 5.500.000
SHAREHOLDING
Distribution of Capital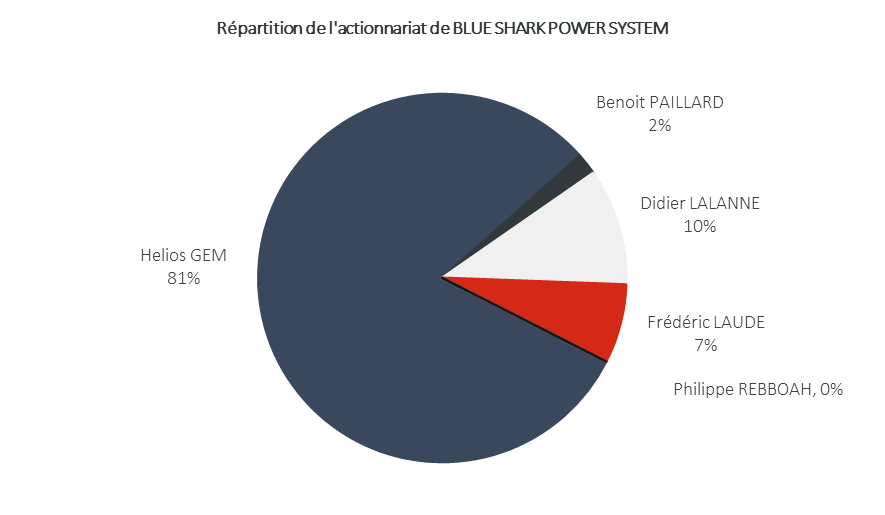 To buy BLUE SHARK POWER SYSTEM shares:
➢ You can approach your financial intermediary, who will transmit your stock market order for any purchase or sale of BLUE SHARK POWER SYSTEM shares.
➢ Send your order online if you have an account via an online broker.
INVESTOR CONTACT
Contact Us